Having spent the fortnight telling you what the Australian Open is like, I thought I'd use this penultimate blog to show you what it's like.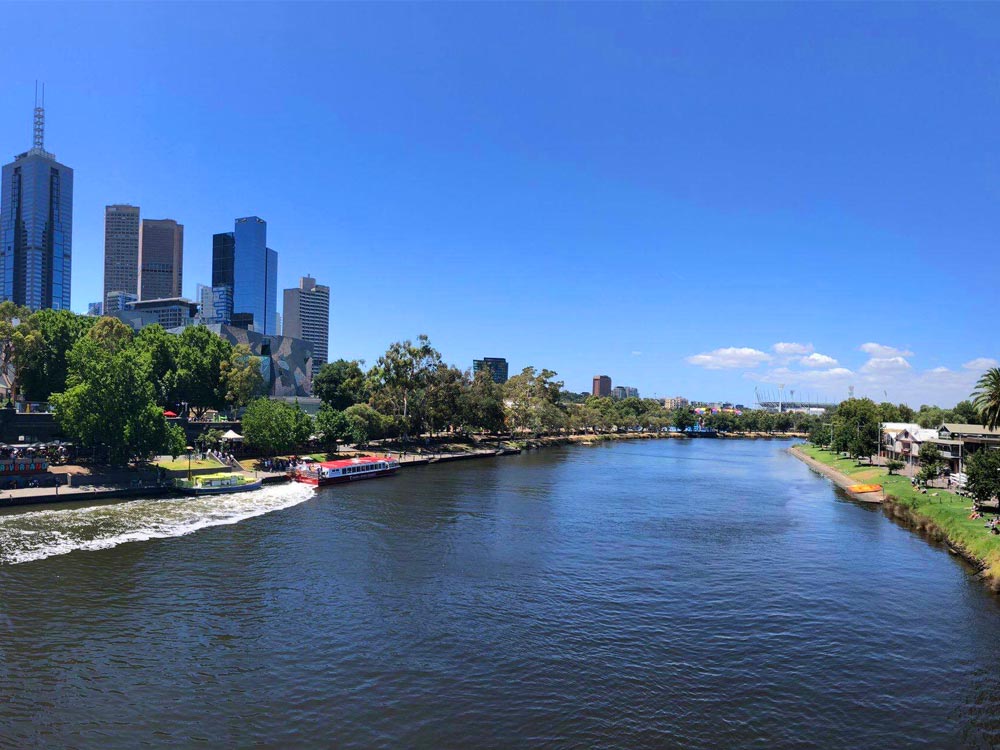 Yarra River
If you're staying in the city centre, it's a lovely walk to the tennis along the Yarra River and through a park called Birrarung Marr.
Arrival on foot
One of the four entrances to Melbourne Park.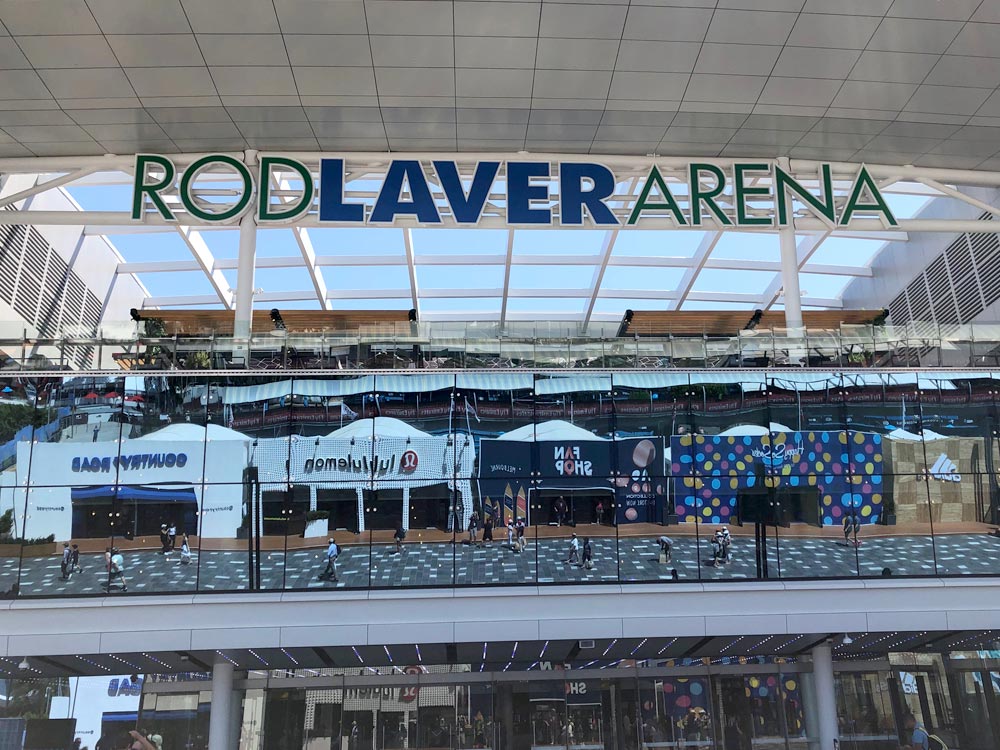 Rod Laver Arena
The new-look, futuristic façade of Rod Laver Arena. This was part of the second phase of Melbourne Park's three-point redevelopment plan. Stage one included upgrading Margaret Court Arena, and stage three will feature the building of a new 5000-seat show court.
Rod Laver Arena
With the roof on, conditions cooled dramatically inside the Rod Laver Arena on Thursday. It went from unbearably hot to very pleasant in an instant.
Margaret Court Arena
Margaret Court Arena has one of the fastest roofs in the world. It opens in less than 5 min.
Melbourne Arena
My least favourite of the three main show courts. It's rather isolated and it lacks a bit of soul. That said, there's a lot of unreserved seating and great atmosphere was created there for Bautista-Agut vs Murray and Bautista-Agut vs Millman.
Court 3
The exterior was designed by Australian street art legend Sofles last year.
Court 3
Great design, great size, great matches, great atmosphere, great court.
1573 Arena
Nestled right next to the Margaret Court Arena, this is another lovely court, albeit with a silly name.
Outside courts: Court 7
The big pillars are a feature of the outside courts. They do slightly spoil the view, but they also serve a valuable purpose in helping to provide shade. It's a trade-off. I think they've got it right. Being sheltered from the sun with a slightly obstructed view is better than being able to see perfectly but passing out with sun stroke, right?
The AO logo
The Australian Open logo made out of tennis balls. I wonder how many balls they used.
Keeping cool
Between these cooling tunnels of heaven and the large fans which spray water, the venue does a good job of protecting spectators from the heat.
Around the Grounds
There are plenty of opportunities to cool down in the shade.
Grand Slam Oval
Over on the eastern side of the venue, towards Melbourne Arena, is an area known as Grand Slam Oval. It's basically the dedicated fan zone, with lots of food and drink outlets, as well as activities like mini beach tennis.
The Tennis Australia HQ
The Tennis Australia HQ is the current home of the Media Centre, where David, Catherine and I spent a lot of time.